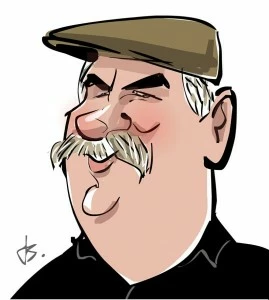 This is my takeaway from this years MySQL conference in San Francisco.
The community believes Oracle has been a good steward of MySQL and delivered some great code in 5.6. Studies from 451 Research show MySQL is on the decline and a lot of this has to do with the ownership my Oracle and growth of no-SQL.
Big data, Cloud, hadoop and MongoDB are still the on the lips of the "JSON Generation".  Marty Weiner and Yashh Nelapati (Pinterest) will tell you to start in the Cloud (Amazon) and grow until you can't stand it. Chris Schneider (Ning.com) will tell you there are lots of tools to make hadoop easy to integrator.
As a DBA and System Administrator I see that computer systems are shrinking and CPU densities have reach the point that racking and installing is dead.  Linux Torvald said "If we are still using the same operating systems and using computers in the same way in 50 or 100 years from now then we have done something wrong".  In only five years I think we are starting to see this.  We still have the LAMP stack but  it's installed for us by scripts on computers we've never touched.
There was about a 15% growth in attendants this year and maybe a 10% decrease in vendor participation.   This week TokuDB v7 went open source. Still, I feel the community is suffering. Some faces you always expect to see where not there, like Sheeri who was gone "… because I opted to stay home after a crazy year of travel…" and may not be back because "until there is an acceptable Code of Conduct".
Everyone had fun at the SkySQL booth having their likness drawn by Doug Shannon of  EventToons  and Julian Cash returned this year to take everyone s photo.
I learned a lot and had fun.  I'd like to thank ScaleArc for sponsoring my trip this year.  I'll be posting more about ScaleArc soon.
Tweet