I'm excited to learn, just one day before the event, that Oklahoma City has formed a MySQL User Group. OKCMySQL.org
July 23, 2014 will be the inaugural meet-up for the OKC MySQL user group. As a special guest speaker, Peter Zaitsev (CEO of Percona and co-author of High Performance MySQL) will be giving a presentation on "Best Indexing Practices", followed by a Q/A session.
Time is very short.  RPVP on Meetup.
I hope to see you at The Paramount – 701 West Sheridan, Oklahoma City, OK (map).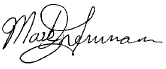 Tweet