Image if you will,  a geographic database of locations and the language/s spoken there with keys to a dictionary of common words with keys the same word in all other languages.   And again image this database was like a wiki, so it could crowd sourced.  You could put in your own home and "English spoken here".  And maybe this curso de liderança e gestão de pessoas database would have keys to the words spoken in each language.
If there was an API for this database you could do simple application language translations.  Programs would not need to code tables for translations.  The "PUSH" or "OK" button would just have a key to that word.  A web app could do IP to GEO lookup and speak your language.  A mobile app could alert you "French spoken here".
Oh and this would need to be FREE and in beer.
Does this exist?  Why not?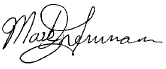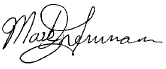 .
Tweet